About Lewis Kelly
About Lewis Kelly, Ph.D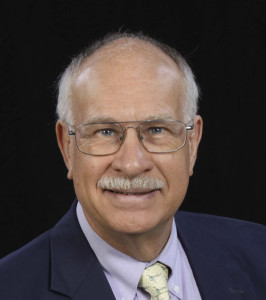 Originated in Bruin, PA, north of Pittsburgh.  Lew received a Ph.D. in Biochemistry from the University of Pittsburgh.  He was appointed Assistant Professor of Biochemistry at the University of Massachusetts Medical Center in Worcester, MA then as Associate Director for Science with the National Bladder Cancer Project before moving to Kentucky to help establish the Markey Cancer Center in 1983.
He served as Associate Director for Administration until retiring in June, 2011. He has expertise in scientific research, writing/editing, grants, and comprehensive organization administration.
ERTIA UNLIMITED was established in 1990 to create a fail-safe framework for personal and professional advancement.  Expertise in Life Mastery Skills, Total Intentional Living, and Getting Stuff DONE!
Lew's Inspiration behind Ertia Unlimited, LLC
The seeds for ERTIA UNLIMITED (EU) came out of a remote corner of Western Pennsylvania where coal and oil industries had begun fading from Glory Days of the early 20th century. Newly emerging generations in this settling were asking "What NOW?" and "What next?"
Such a "New Reality" provided sobering back-against-the-wall, nothing-here-for-me, can't-go-home-again, failure-is-not-an-option, handwriting-on-the-wall realizations.
With the passage of time and matriculation through a doctoral education and a career in biomedical science–culminating in advanced cancer research administration, founding President and CEO, Lew Kelly, came to understand that this "New Reality" was a permanent fixture:
Dreams and Destiny–if there's anything to them–are going to take everything we've got.
Over a 40+ year career span, key elements of success and failure in both science and non-science arenas were experientially investigated and catalogued in extensive journaling. Writings and renderings of top professional coaches and motivational gurus were resourced to identify resonating foundational themes.
Throughout these collective gleanings, a core interest was developed in the success of "Unlikely Champions" … more particularly, in the SECRETS of success of "Unlikely Champions."
No stone was left unturned. Harsh Realities and Hard Truths had to be taken into account–like you really DO have to "sweat the small stuff"; and, while perfection may be unattainable in some circumstances, EXCELLENCE is not. In addition, both pithy absurdities and pointedly humorous congruities and incongruities with the "human condition" were tapped for strategic application.
Lew's Past Workshops and Writing:
First non-science publication "TOIT: A Treasury of Touchstones for Personal Achievement" reinvented, vastly expanded and finally legitimized the ROUND TUIT.  [BUY THE BOOK]
---
His blog, "Life Mastery Musings" provides articles pertaining to life mastery skills, total intentional living and getting stuff DONE! [Read his blog].
---
Jewish Hospital and the James Graham Brown Cancer Center, Louisville, KY Clinical Research Consortium.  A workshop on "Boot Camp for Total Intentional Living" 06/20/2007.  This one-time workshop for approximately 150 participants had a primary emphasis on helping develop value-based life management strategies and was highly acclaimed.  Unfortunately, the consortium disbanded due to a loss of grant funding later that year.
---
University of Kentucky Clinical and Translational Research Program.  A seminar/workshop on "The Art and Ardor of Getting Things Done".  This presentation for approximately 55 participants included both junior and senior Clinical Research Associates and supporting staff as well as Graduate Research Assistants and medical students doing rotations on selected projects in the clinical research arena.  Several personal coaching engagements followed the presentation, with one assessment as follows:
"Thank you for the wonderful and intriguing presentation this evening.  I feel the topic has a lot to do with spirituality and value systems.  I would appreciate it if you could please e-mail me a copy of the presentation and also provide the link which you mentioned for more resources."
– SIM, Graduate Research Assistant
---