Personal & Professional Coaching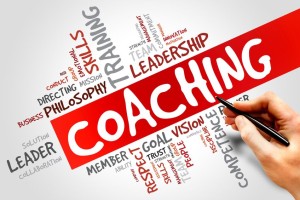 A unique approach to coaching assesses the consistency of past and current behavior patterns with realistic life goals and motivates participants toward Top Dog horizons with accountability. We provide tools to develop/adopt problem-solving and solution-based self-efficacy, as well as to build your confidence and drive-for-life without allowing past tragedies, limitations or personal obstacles to be either millstones or excuses.
Sometimes, simply turning the kaleidoscope on how we see ourselves and our circumstances is all that's needed to discover, energize and adopt a new and more productive Life Course.  We help individuals connect more directly and intentionally to personal Dreams and Destiny and provide unique tools to facilitate the process.
Very simply put, ERTIA UNLIMITED (EU) is in the business of building STAR performers for the 21st Century through personal, professional and life coaching.  EU provides custom-designed seminars and workshops as well as personal coaching options to address fundamentals issues in:
Human Development & Life Mastery
Personal and Professional Development
Workforce Development & Team Building
… with the ultimate goal of maximizing innate human potential. 
Targeted groups and individuals include:
High school students (e.g., DECA, STEAM and other advanced track students, as well as underachievers)
Workplace trainees/apprentices/interns
Workforce Development Participants
College students and aspiring young professionals
Established professionals seeking advancement or a career change
Unrepentant & unapologetic overachievers
The ERTIA UNLIMITED Creed
Everything you DESERVE is going to take everything you've got!  We explain how live works in the real world. We ask tough questions, underscore HARD TRUTHS, and accept no excuses.  We expose debilitating myths, unfounded assumptions and unrealistic expectations.  We provide Visioning and Vectoring tools to help participants establish sustainable self-determination.
WHY we do it is critical.
Character Development
Personal and Life Coaching is about defining and developing character essentials (your strengths and virtues) so you can find personal and professional success.  Here are eleven principles to ingraining these essentials into your education and coaching curriculum:
Promote core ethical performance values (see list below)
Include comprehensive, constructive thinking (cognition), feeling (emotional) and doing (behavioral) proficiency and connectiveness
Foster intentionality and proactive engagement
Foster a Caring Community
Expect demonstrable Moral Action
Commit to large Dreams & Challenging Goals
Self-Motivation / Self-Actualization / Creating a personal Badge of Honor
Exemplary Role Modeling, leadership, mentorship, "Programming"
Foster shared leadership, ownership, strategic initiative, sustainable advancement, professionalism, executive function
Partnering with all stakeholders; building trust and fostering engagement :: Communication
Measuring outcomes, assessing progress, setting the future agenda
… And the Benefits of Character Development
Respect
Responsibility
Caring for Others
IntegritySacrifice
Self-Motivation Justice
Diligence
Compassion
Fairness
Critical Thinking
Truth-Seeking
Intellectual Curiosity    Open-Mindedness
Perspective
Good Habits
Civility/Citizenship
Courage
Honor
Focus
Moral Reasoning
Commitment
Honesty
Grit
Ownership of Best Self & Best Practices
Shared Leadership (Shared Ownership)
Positive Attitude
Sportsmanship
Ever-Advancing Competence
Self-Regulation/Self-Management/Self-Mastery
Perseverance
Temperance
Tolerance (except for the intolerable)
Hope/Optimism
Knowledge
Wisdom
Authenticity
Social Intelligence
Transcendence/Sublimation
Zest/Enthusiasm
Anger Management
Delayed Gratification
Initiative
Trustworthiness
Loyalty
Reverence
Thrifty
Preparedness
Helpful/Resourceful
Friendly/Courteous
Alert/Engaged
Autonomy
Goal Setting/Goal Tending
Exemplary Execution
Habits of Excellence
Exceeds Expectations
Gallant
Intrepid
Patience
Humility
Altruism
Creativity
Sustainable stewardship of earth and its inhabitants