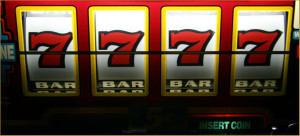 FLASH NEWS!
Your success is guaranteed!
In fact, you may already have WON!
Wherever you spend the most time and energy is where you will realize the most success.
You may become an EXPERT:
Eating junk food
Playing video games
Watching sports
Manipulating the SMART PHONE
Surfing the WEB / Doing Social Media
Or …
These guys finally figured it out:
Of course, "winning the battle but losing the war" and "winning at all cost" are two of the most sobering roads to infamy.
The terms by which "Winning" is defined demand fair consideration.
Tweens and teens – and more than a few otherwise – frequently define "Winning" as whatever they can "get away with".
One of my former bosses matriculated through an elite academic institution which encouraged predatory "bullying" behavior, with senior staff routinely asking, "Who have you licked lately?"
In my non-academic, self-help study of the art of management, I happened across a book entitled, "Black Belt Negotiation", which armed one for withering take-no-prisoners destruction of a competitor's or a client's position.
At monthly Executive Committee meetings, one particularly acerbic senior leader would challenge every proposed action, assuming "intellectual high ground privilege", with arguments extended indefinitely until he "won" … sometimes even changing his position multiple times until "winning" was assured!
The political races of 2016 were graphic illustrations of the art of "winning at all cost" / "winner take all" / "take no prisoners" strategies, accompanied by fear-mongering, trumped-up moral outrage, character assassinations and standard-issue political promises as bait tactics to seduce voters on the campaign trail, while hiding behind stupefying special interest personal agendas.
In his first five days as a Kentucky state representative, C. Wesley Morgan, a longtime Richmond liquor dealer, filed six bills that he thinks would make life better for the liquor industry.
Morgan … lists himself as a vice president of the Kentucky Association of Beverage Retailers, an industry group that represents the interests of package liquor stores before state government.
When Morgan ran for election last November, seeking to oust Democratic Rep. Rita Smart, he campaigned on a platform of tax reform, fixing the state pension system and fighting crime and addiction.
http://www.kentucky.com/news/politics-government/article125692964.html#storylink=cpy
To an apparently diminishing cadre of observers, the "ends" don't always justify the "means".
Finally, winning is not the same as not losing.  You can't win by choosing not to compete.  In fact, losing can become a significant "slingshot accelerator" toward winning.  You engage, you lose, you learn, you work to improve, you prepare, you over-prepare, you WIN.  You have to risk the possibility of losing if you want to win BIG, but you pick your battleground according to your skills and ambitions, and play it out to the best of your ability … preferably like there was no tomorrow … and you will win something.  (Most of the "competition" is watching cat videos on social media!)
What "prize" is worth investing everything you've got – even if you risk not winning the "Brass Ring" or the championship trophy?  Two prizes even more valuable:
Legitimacy
&
Respect
"The credit belongs to the man who is actually in the arena,
whose face is marred by dust and sweat and blood;
who strives valiantly; who errs and comes short again and again,
who knows the great enthusiasms, the great devotions,
and spends himself in a worthy cause;
who, at the best, knows the triumph of high achievement;
and who, at the worst, if he fails, at least fails while daring greatly,
so that his place shall never be with those cold and timid souls
who know neither victory or defeat."
Theodore Roosevelt
So here we are at the auspicious beginning of 2017.  Let's gird ourselves to enter the arena, and not be deterred by the dust, sweat, blood and tears of temporary disappointments we may encounter in the pursuit of worthy causes; let us dare greatly, struggle valiantly and find sufficiency in the legitimacy and respect we find in the company of worthy soldiers.  Winners will come to KNOW and accept us into their ranks by the ownership we take in our mission and by the courage and passion we demonstrate in the arena.  Quartermaster