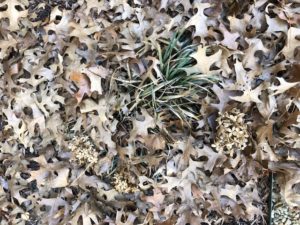 It's that time of year again!
… time to get rid of all the encrustations and encroachments … time take stock of all the things we've hoarded whose purpose may have lost luster, and whose presence may have become more of a hindrance than a help …
Some of it we've probably cleaned out many times before and it keeps coming back, only to need clearing away again.
It's sobering – and a little scary – to own up to the fact that we're NOW living at the dawn of the Third Millennium AD / CE!  What's most sobering is that what served us well in the Second Millennium will not necessarily serve us as well in the Third.   And, what didn't serve us well in the Second very likely needs to be summarily jettisoned.  We're already losing the battle against robotics, and Artificial Intelligence is only in its infancy.  And here we are trying to muddle through with our Neanderthal heritage reigning supreme!
Here are some things we might consider unburdening, for starters:
Unrealistic Expectations
Unfounded Assumptions
Unwarranted Entitlements
Confining Tribal Truths
Prejudice
Contrarianism / Cynicism
Superciliousness
Superficiality
"Alternative Facts"
Conspiracy Theories
It will also help to find out what ELSE is not working, and maybe make some changes.
I wasn't getting much exercise, with the weather being so persistently cold, so I started going to the Seniors' Fitness Center.  Positive results followed!
I was also hung up on having a suffocating routine in lunch preparation, so now I'm stockpiling fewer "lunchables" (I found I was trying to cash in too many coupons!), and eating out different places at least a couple times a week to help "clear the cobwebs"!
And I'm finding that exhaustive commercials are killing my news briefings and educational and entertainment program viewing, so I've started limiting passive, commercial-laden audiovisual electronic feed, reading more books, recording things I really want/need to watch, and fast-forwarding through them during my "low energy" times.  I'm also watching more uplifting, enlifening, educational and inspirational public television programs.
It's also time to clean out the pantry and clear the deck of all the hibernation and comfort foods and time to recycle the contents of the freezer!
Certainly not least of all, it's probably more than half-past time to make some SPACE – both physically and mentally – for anything and everything that will enhance PROBITY … well-groundedness, "agency" and efficacy.  Both infrastructure and perspective tend to get soft, sag, cloud over, and crumble when not well-tended and regularly fortified.
It will help to simplify, streamline, systematize, organize, and optimize our time, space, holdings and personal and professional obligations.
We can start by sacrificing non-necessities that can sabotage our "best laid plans" and overall wellbeing … like social media, double-dipped donuts, and perseverations about inconsequentials.
My friend, Peter Thompson, uses the term "Significance" as his touchstone for purposeful planning and productive engagement.  I'm gravitating toward more "Significance" in 2018.  You can, too!  Quartermaster
"I'm going out to clean the pasture spring;
I'll only stop to rake the leaves away
(And wait to watch the water clear, I may):
I shan't be gone long. – You come too."
Robert Frost
"The Pasture"